A Cooperative: together every day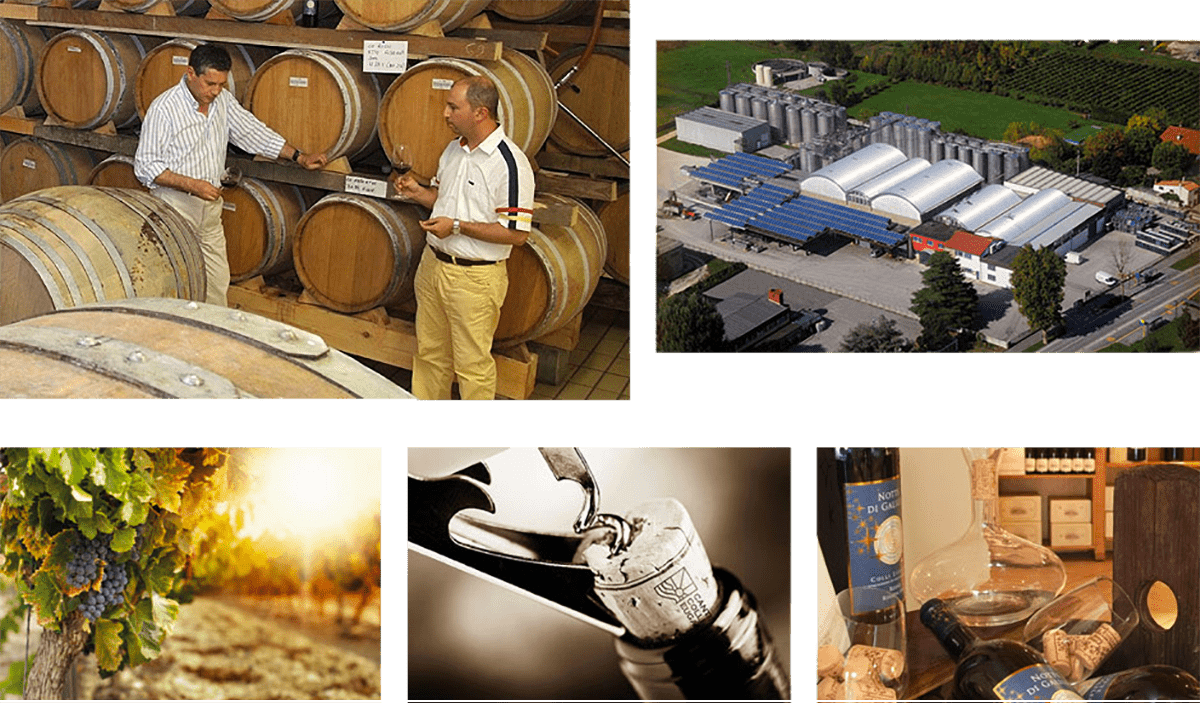 Today, as a cooperative, Cantina Colli Euganei brings together about 680 winemakers, spread over the protected area of the Euganean Hills Nature Reserve Every day, we are a point of reference for our members, throughout every stage of winemaking: we provide a wine consulting service, technical assistance-training for winemakers, with great attention paid to choosing quality at vineyards and wine cellars on a daily basis.
With 7 million kilos of grapes harvested, 5 million litres of wine produced and 2 million bottles distributed, we are the leading wine producer in the local area.
But these numbers would be meaningless if with every single sip of our red and white wines we could not taste the full character of a wine that has a long story to tell.
THE WINE CELLAR
All the efforts and devotion shown in the vineyard are rewarded in our work in the wine cellar. Cantina Colli Euganei is a certified company that uses state-of-the-art technology throughout all processing stages. Constant updates, technical know-how and expertise are the distinguishing features of our staff members, who are committed to ensuring a fully monitored production line, from the grapes to the bottle.