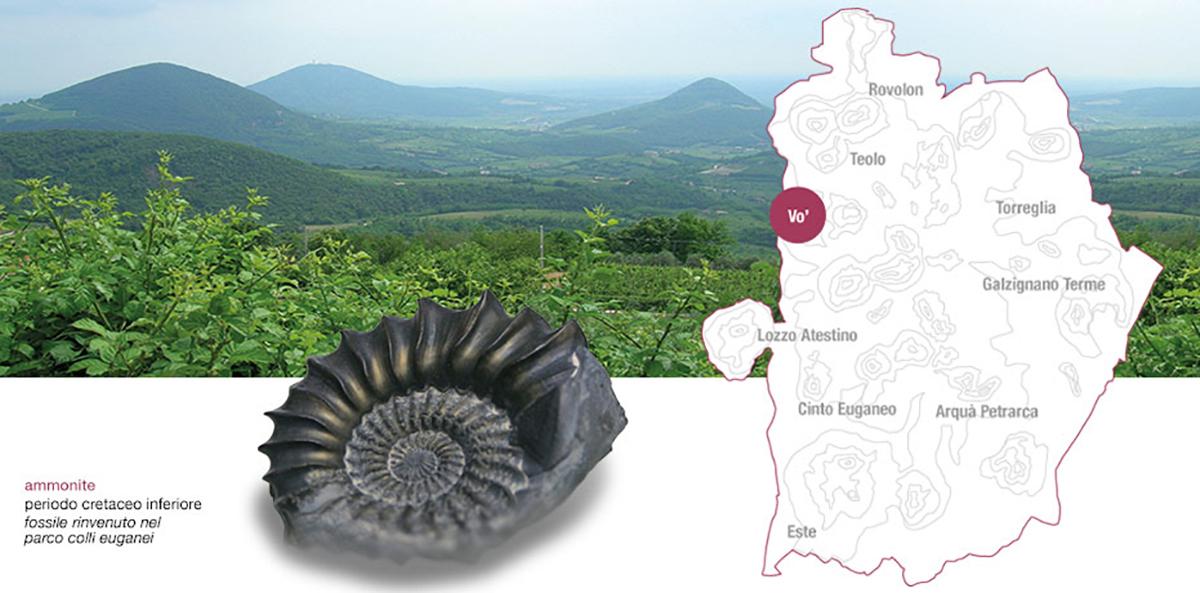 We are situated in the heart of the Veneto region, in the middle of an area that has been dedicated to vine and olive tree growing since ancient times. Today, it is acknowledged by the latest regulations of 2010 as a DOC and DOCG area…
Our grapes are grown on the farms of the municipalities of Vo', Rovolon, Torreglia, Galzignano Terme, Lozzo Atestino, Cinto Euganeo, Arquà Petrarca, Este, Baone, comprising 700 hectares of rows of vines and providing an opportunity to best enhance the character of various wines: from fragrant white wines sweetened by the sun to more intense velvety red wines.
The northern slopes give rise to Serprino wines with their young and bubbly character, enriched with hints of flowers and fruit. The areas most exposed to the sun highlight the balanced sweetness of Fior d'Arancio DOCG, whereas the soils to the south provide full-bodied and intense red wines.
This varied morphological landscape, offering soils with different nutrients, is the perfect habitat for highly prestigious native grape varieties such as Serprina, Moscato Giallo, Moscato Bianco and Pinella, as well as international varieties including Cabernet Sauvignon, Cabernet Franc and Merlot.